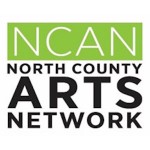 NCAN Steering Committee Minutes
Museum of Making Music
5790 Armada Drive, Carlsbad, 92008
Monday, June 10th, 2019
10am – 12pm
Attendees:
Amanda Ecoff, John Campbell, Patricia Frischer, Richard Schultz, Naomi Nussbaum, Brigid Parsons, Alex Goodman, Drew Cady, Carolyn Grant, Jim Gilliam, Ernesto Gonzalez, Beth Marino, Mikee Ferran
Regrets:
Sterling Anno, Michael Rennie, Maria Mingalone, Maggie Chiaro, Kayla Moshki, Dana Smith, C.J. Dimento , Kristi Stone
Welcome and Introductions (Amanda)
Recap of the Retreat (Brigid)
At the Strategic Planning Retreat for 2019, the team focused on defining our audience and determining the needs of that audience. The audience was defined as Makers, Producers and Presenters of the Arts and the needs were boiled down to Building, Strengthening and Sharing.The team discussed what other organizations might be serving the needs of our audience, with an eye toward partnerships and leveraging services that already exist, as well as a number of options to consider regarding funding the organization.The following Committees were established:
– Building = Operational, with the initial focus on exploring NCAN as a 501(c)(3) organization to be able to take advantage of more funding and partnership opportunities.
– Strengthening = Communication / Collaboration / Connecting, which will determine how to connect how art Makers, Producers and Presenters to each other to strengthen the art community as a whole.
– Sharing = Regional / Promotion, which will explore marketing partnership opportunities and accessing audience segments that are currently missed in art outreach.Feedback that there is a concern that if we do not identify the Public as part of our audience we are missing lots of opportunities for exposure, growth and grants. Discussion about focusing on Makers, Producers and Presenters of the Arts initially does not exclude some outreach to the Public, but that we should focus strongly on that audience as an initial step, for the next year or so. In addition, we are still proceeding with integrating calendars from the large Art Presenters, and that is a significant benefit for the public.
Committee reports & Discussion

Promotion Committee – broadly promoting the region's cultural arts
Noami, Kristi, Maria

Approve OYH (Naomi)

The committee has decided to focus on cementing local support for our Open Your Hearts to North County Arts (OYH) in October. We believe building this support will galvanize "outside" interest by strengthening NCAN's profile going forward. Initially approach will be to engage these key organizations by asking to use their logos on NCAN's OYH promotional efforts, and have them add OYH to their promotional channels. This "in-kind" sponsorship will help to raise the profile of OYH. We should have a member of the committee function as point person with each of these organizations, to build the relationships:

SDNEC, San Diego Tourism Authority, NC Philanthropy Council, San Diego Museum Council, SDRACC, Innovate 78, San Diego Reader, KPBS, San Diego Magazine, Mira Costa College, Palomar College, Various City Tourism Orgs (Visit Oceanside, Visit Escondido, Visit Del Mar, etc)

ACTION ITEM

: Steering Committee Members should volunteer to be the point person for one or more of the organizations (all Steering Committee members)

ACTION ITEM

: Prepare 'intro' letter to use as consistent basis for conversation between NCAN point person and organization (Jim will provide sample to Amanda and Brigid to prepare first draft)
ACTION ITEM: Devise measurements for OYH to be tracked and used as evidence of progress, including: # events listed, # attendees for those events, # organizations participating, # artists engaged, and more (Amanda will facilitate)
Amanda should approach some large institutions in Carlsbad, and the rest of the Committee should help, as point person with other organizations in North County for Corporate Sponsorship, potentially starting at $1000:

Stone Brewery, Leichtag Fdn, CSU San Marcos, Tri-City Medical Center, Scripps Health, SANAG, North County Association of Realtors, Harrahs Resort, Legoland

ACTION ITEM

: Approach Carlsbad area organizations (Amanda)

ACTION ITEM

: Steering Committee Members should volunteer to be the point person for one or more of the organizations (all Steering Committee members)

Approve webhooks for several groups (Patricia)

Proposal to approve approaching the following organizations to implement the calendar import "webhook" that copies events from that organization's online calendar and NCAN's calendar. Pending the organization's approval, Patricia will work with them one at a time:

Oceanside Museum of Art (OMA), New Village Arts, Museum of Making Music, Poway Center for the Performing Arts, Fallbrook Art Center, Lux Art Institute, California Center for the Arts Escondido, North Coast Rep.

Committee approved this approach

ACTION ITEM

: Work with OMA for initial rollout (Patricia)

501(c)(3) Committee – 501(c)(3) formation, finding funding resources
Brigid, Richard, Jim, Carolyn

Form board

Need more information on whether to institute Board of Directors versus Advisory Board
Suggestion by Patricia to register as San Diego County Arts Council, dba NCAN instead of registering as NCAN. This would put us on the path to establish a county-wide Arts Council which had been a long term goal for the organization from NCAN's start. If so, SDCAC would need a minimum 3 person board to begin, and NCAN could continue to function with a Steering Committee.
Discussion of path to establish a recognized San Diego County Arts Council.

ACTION ITEM

: Put together Pro-Con-Alternatives list for registering as NCAN versus SDCAC and present to Steering Committee for a vote (501(c)(3) Committee)

Institute bylaws

Bylaws are pretty much complete, but will be reviewed again in light of possible change from NCAN to SDCAC

ACTION ITEM

: finalize bylaws and other paperwork based on decision of name/structure (501(c)(3) Committee)

Connecting Committee – serving the needs of our members
John, Alex, Michael, Kristi, Sterling

Identified other organizations to support our mission/members (John, Alex)

Similar to Promotion Committee, would like to establish point people to engage institutions and talk about building connections:

NCPC, SDRACC, SDNEC, The Hive

Define collaboration items beyond events and promotion
Prepare set of standards/procedures to have in place to be able to react quickly to calls for advocacy or promotion, such as last week's call for action on Chula Vista losing significant art funding.

ACTION ITEM

: Steering Committee Members should volunteer to be the point person for one or more of the organizations, making sure that there is a single person as point person for efforts of both Promotion and Connecting Committees (all Steering Committee members)

South County Arts Network (Patricia)

SCAN is in the process of forming, aided by SDVAN funding an admin and guidance by Patricia

ACTION ITEM

: Pass recommendations for strong South and East County art leaders to Patricia to aid in forming a strong SCAN (Steering Committee Members)

Grant review – received NRP – need paperwork completed by Studio Ace (Amanda)
Coastal Communities Foundation, Hunter industries, San Diego Charitable Foundation

NRP grant for $10,000 approved, but waiting to receive funds
Amanda looking into other grant opportunities

Budget discussion and approval

Budget reviewed, and it was determined that the Steering Committee requires a more detailed report form the fiscal sponsor

ACTION ITEM

: Procure monthly reports from the beginning of relationship with fiscal agent Studio ACE, and revised format of 2019 Budget (Amanda)
Raise for Admin (Amanda) discussed and will be decided based on revised budget and financial reports

Planned for the remainder of the year – Artwalk-Carlsbad, ARW, OYH

formation of committees for each

Future social / Networking Steering Committee event

Will look for opportunity where one of the NCAN organizations is having an event and add some networking to that event

ACTION ITEM

: Propose event to do so (Steering Committee Members)

New Business / Wrap – Up
Misc

Meeting with Jonathon Glus (City of San Diego Commission for Arts and Culture Executive Director) is being set up for next month in North County. There was discussion about crafting a united message from NCAN as to how his office could help with Arts and Culture in North County.