About Us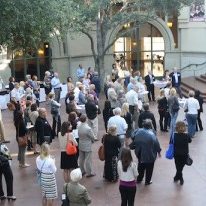 NCAN Mission: The North County Arts Network was established to serve, advance, and lead the diverse network of organizations and individuals who work in the arts in North County San Diego. We look to invigorate the arts community, enhance quality of life and encourage prosperity in our region to maximize support for the arts.
NCAN Vision: Our vision is that the arts are recognized as vital in the lives of people and the economic development of North County.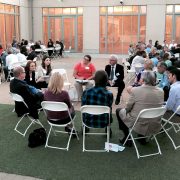 General Areas of Priority
Networking and Cross Sector Collaborations
Economic Impact of the Arts
Cultural Tourism
Countywide collaborations
Civic Arts
Local Municipal/City Arts Professionalization/Development
Formal Cultural/Public Art Planning & Development
Professional City Arts Administration Development
Sustainable Funding Methodologies for the Arts
Leadership Development
Promotion of North County Public Art Collections/Opportunities
Arts Funding
Sustainable Funding Methodologies for the arts community (i.e., TOT, 1% fees; Pennies for the Arts, Round-Up)
Internal Regional Fundraising Opportunities
External Fundraising Opportunities (state, national, foundation)
Arts Economic Prosperity Summit Considerations
Joint Marketing / Audience Development
Master Calendar
Shared Expenses on Marketing and Literature Distribution
Arts organizations collaborative cross-promotions
Business/Arts Reciprocal Discount Program
How Can I Get Involved?
Review Meeting Agendas and Minutes
Ask to be added to the group's mailing list
What is the history of the North County Arts Network?
Starting in 2014, arts leaders in North County were invited by Daniel Foster, Executive Director of Oceanside Museum of Art, to have a series of open meetings to bring arts professionals together to network and discuss the needs of the North County region. These initial meeting were held at Oceanside Museum of Art, Escondido Center for the Arts and CSU San Marcos.
In 2016, a grant was secured to present an Arts and Economic Summit and upgrade the website, spearheaded by Patricia Frischer of SDVAN. An administrator, Amanda Ecoff, was hired in 2018. Working groups and networking meetings continued through 2019 when, led by Richard Schultz, Cultural Arts Manager for the city of Carlsbad, NCAN decided to formalize, achieving 501(c)(3) status and creating a board of directors.
NCAN has participated in the Carlsbad Art Walk since 2018, including showcasing local performers, and Art Rhythm and Wine. A calendar of events has been hosted on the website, and Open Your Hearts to North County Arts, an annual event in October, provided exposure for hundreds of art and culture events and exhibitions each year. A monthly newsletter informs arts partners of opportunities for collaboration and funding. Through the pandemic this newsletter and virtual Open Your Heart efforts were important ways for arts and culture community to stay in touch.
One of the goals of coalescing the arts leaders in North County was to encourage a county level arts and culture office. Beginning in 2019, many of NCAN's board members participated in Confab meetings led by Jonathan Glus, Executive Director for Arts and Culture for the city of San Diego, with the goal of creating a County sponsored arts and culture office. In 2022, the creation of the office and county wide arts and culture commission was unanimously approved by the County Supervisors.
North County Arts Network includes which areas of San Diego?
Cities
Carlsbad, Del Mar, Encinitas, Escondido, Oceanside, Poway, San Marcos, Solana Beach and Vista
Census Designated Places
Bonsall, Borrego Springs, Camp Pendleton North, Camp Pendleton South, Fairbanks Ranch, Fallbrook, Hidden Meadows, Julian, Lake San Marcos, Oak Grove, Pala, Rainbow, Ramona, Rancho Santa Fe, San Diego Country Estates and Valley Center