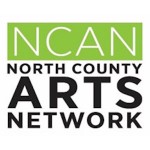 NCAN Strategic Planning Minutes
Museum of Making Music
Friday, February 8th, 2019
Summary:
At the Strategic Planning Retreat for 2019, the team focused on defining our audience and determining the needs of that audience. The audience was defined as Makers, Producers and Presenters of the Arts and the needs were boiled down to Building, Strengthening and Sharing.
The team discussed what other organizations might be serving the needs of our audience, with an eye toward partnerships and leveraging services that already exist, as well as a number of options to consider regarding funding the organization.
The following Committees were established:
Building = Operational, with the initial focus on exploring NCAN as a 501(c)(3) organization to be able to take advantage of more funding and partnership opportunities.
Strengthening = Communication / Collaboration / Connecting, which will determine how to connect how art Makers, Producers and Presenters to each other to strengthen the art community as a whole.
Sharing = Regional / Promotion, which will explore marketing partnership opportunities and accessing audience segments that are currently missed in art outreach.
Attendees:
Sterling Anno, Drew Cady, John Campbell, Amanda Ecoff, Patricia Frischer , Jim Gilliam, Alex Goodman, Carolyn Grant, Maria Mingalone, Naomi Nussbaum, Brigid Parsons, Michael Rennie, Richard Schultz, Kristi Stone
Detailed Minutes
Intro – Why are you willing to spend 5 hours here today?

NCAN's original vision is spearheading the creation of a San Diego County Arts Council
North County is rich in the arts, which is appreciated by non-artists.
We need one voice in North County, uniting different voices and agendas
Impact of the Arts to Community
Role of organization and effectiveness
North County Arts as made up of individuals, organizations, communities and government entities
Must be focused, effective and worthwhile
Make North County the creative capital of the world – we have the raw materials
Leadership in Arts / Arts Council
North County pilot program to expand to the rest of the county
Support local organizations and artists
Affordable space for artists in North County
Make case to city leadership that NCAN represents the arts community
Connection of culture to business
Connection of needs and resources to fulfill those needs
Intersection of the arts and radical social change
Assist in guiding North County in overcoming current social cataclysmic circumstance via the arts
Central location to know what is going on in the arts
Curiosity on what can be accomplished
Develop focus around group
North County is marginalized by county resources, inland North County even more so
NCAN should facilitate connection of partners
Take initiative for enable collaboration and inclusion in the arts
Showcasing and sharing of the arts
Enable public familiarity of arts and connectivity opportunities
So much potential
We need to focus and then hit the gas pedal

Survey Results

I Currently Use NCAN For…

I Would Like NCAN To…

Other Suggestions


Goal of retreat is to clearly define purpose specifically for 2019
Define our audience

Discussion

Audience building as strategy
Internal vs external focus for NCAN
Customers of NCAN as arts community
Possibly use Chamber of Commerce as model, with focus on organizations
Previous goal – one arts calendar with all arts organizations listing – could be NCAN's or someone else's = public as audience
Focus on audience of artists, art organizations and art makers
Strengthen NCAN internally, possibly become 501(c)(3)
Develop board that includes other points of view, e.g. businesses
Calendar of services and events for organizations, e.g. grant workshop, board development workshop
NCAN as a service organization
Clearing house for organizations and events
Share the economic potential of the arts with other entities
Should we function as a trade organization? e.g. California Presenters
Should we provide a listserv resource?
Focus on connectivity instead of audience marketing for an organization or event
Do marketing for the region, aggregating arts organizations and opportunities, e.g. Sunset magazine article about the region, PSA

Possible Audiences

Artists

Partnering resources
Funding opportunities
Art presentation opportunities
Grant information

Established Arts Organizations

Audience development
Marketing opportunities
Professional development
Remove barriers

Public

Event calendar

Government / Civic Leadership

Advocacy
Assisting artists/organizations in accessing civic opportunities

The underserved
The underengaged
Emerging Arts Organizations
Educational Institutions
Economic Drivers of the Arts

Funders, etc

Rising Arts Leaders
Volunteers

Summarized:

NCAN serves Makers, Producers and Presenters in/of the Arts

Top needs of our audiences

Discussion

Resources
Partners
Opportunities
Funding, grants
Professional development
Facilities
Collaboration
Quality ratings
Mentorship
Recognition
Advocacy
Capacity building
Audience development
Event / Organization marketing
Volunteers

Defer to future / Parking lot

Quality ratings
Recognition

Summary:

Building

Nonprofit – 501(c)(3) or 6
Revised Mission and Vision
Board development: Executive + Advisory
Staffing

Strengthening / Resources

Communication
Collaboration
Partners
Opportunities
Facilities
Resources
Listserv capability

Sharing

Regional marketing
Accessing missed demographic audience segments

Other organizations that are currently addressing needs / Opportunities for partners and alliances:

Volunteers: HandsOn
Professional development: AFP
Mentorship: AFP, NCPC
Recognition: AFP, NCPC, SDRACC
Advocacy: SDRACC
Funding / Grants
Tourism: San Diego Tourism Authority

How do we fund our goals?

Fee based Membership Discussion

Makes sense to ensure steady and predictable cash flow
But at this time, we do not have significant benefits that justify it
Revisit when benefits are clear

Fees for Executive Board
Possibly introduce "Founding Member" donation model for 2019
Donations
Marquee fund raising event
Grants

City of Carlsbad (ok if have fiscal agent)
CAC – capacity building
City of Encinitas – must be 501(c)(3)
County Supervisor grants (CE and NRP)
501(c)(3)

One of the best sources of funding is grants, and being a 501(c)(3) opens up more opportunities
Suggestion: once NCAN is a 501(c)(3), the County Supervisors may be approached to declare NCAN as the de-facto San Diego County arts council, at which point monies from California Arts Council become available as CAC will recognize us as a local arts council.

Define Committees

Operational Committee

Define focus and goals based on 5.c.i: Building
Members : Jim, Richard, Carolyn, Brigid

Communication / Collaboration

Define focus and goals based on 5.c.ii: Strengthening / Resources
Members: Michael, Alex, Sterling, Kristi

Regional / Sharing

Define focus and goals based on 5.c.iii: Sharing
Members: Kristi, Naomi, Maria

Committees will report back in 30 days
References