CARLSBAD, CA. January 19, 2019—With the new year, New Village Arts (NVA) will be making some changes in its staff.
NVA is very pleased to announce that Mary Jo Canaletti will move from the part-time Patron Services Manager to the full-time position of Patron Services and Education Manager. Mary Jo has worked with NVA for about a year and a half, and has exceeded expectations in her role. She brings years of experience with non-profits to this new position. Kristianne Kurner, NVA's Executive Artistic Director says, "We are honored to have Mary Jo become part of the full-time staff at NVA. She has a fantastic relationship with our patrons and we look forward to the expertise she will share with our education programs and the Foundry Artist Studios."
In March, Associate Artistic Director Nadia Guevara will be leaving NVA to pursue other opportunities. In the year and a half that Nadia has been with NVA, she has achieved great success as an actor, director, choreographer, and administrator, as well as leading the Teatro Pueblo Nuevo multicultural outreach initiative. Nadia has acted in shows such as CLOUD TECTONICS, BUDDY – THE BUDDY HOLLY STORY, and MISS BENNET, and has directed GUADALUPE IN THE GUEST ROOM. The theatre-for-young-audiences production of CINDERELLA EATS RICE AND BEANS that Nadia directed in 2018 met with great response and will embark on a school tour throughout Carlsbad and Vista at the end of January. Nadia was named a "Person of the Year" by San Diego CityBeat in November of 2018 and is currently nominated for a San Diego Theatre Critics Circle Award for Outstanding Lead Performance for her work in CLOUD TECTONICS. NVA is grateful for all that Nadia has shared with NVA and looks forward to what she will accomplish in the future. "I depart this organization with gratitude at the opportunity to make a difference through highlighting Latinidad with Teatro Pueblo Nuevo and serving the neurodiverse community with Relaxed Performances," says Guevara. "When I first began my journey with theatre ten years ago, opportunities seemed so far away, and I hope my work has forged a path for individuals of all backgrounds to be part of, or experience, theatre. Thank you New Village Arts."
NVA is also pleased to announce the creation of the Artistic Associate Program. With this new initiative, NVA will welcome four artists to be stewards for NVA's mission and vision and take a front-row in programming and production for the company. The four artists to be part of the inaugural group are Samantha Ginn, Tony Houck, AJ Knox and Milena (Sellers) Phillips. These artists will work with Executive Artistic Director Kristianne Kurner to maintain the highest quality theatrical programming with a special emphasis on continuing NVA's work with equity, diversity and inclusion.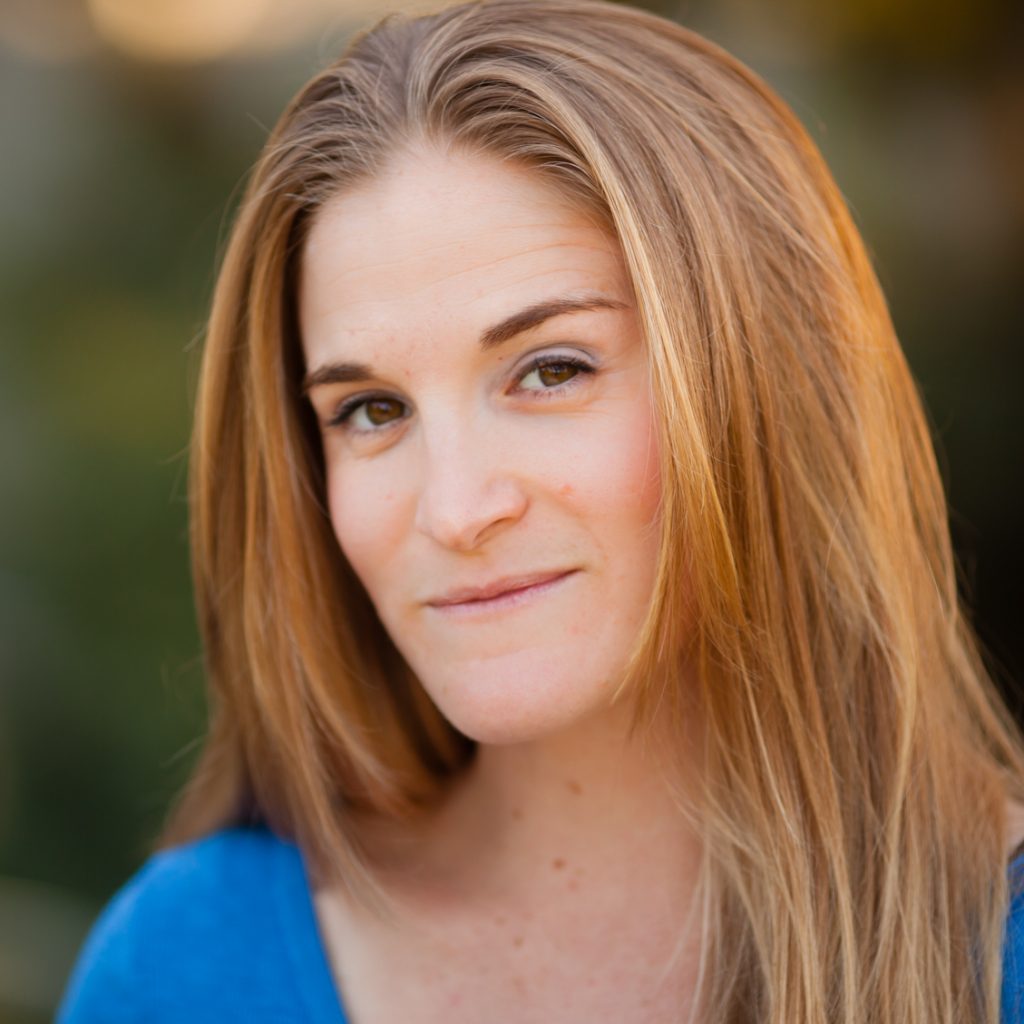 Samantha Ginn has been working with NVA for over five years as an actor, teaching artist, writer and director. She will be remembered by most patrons as the lovable, titular dog, SYLVIA. She created the Monday Night Live! Program for teenagers with special needs in partnership with Aleta Barthell's Kids Act program. Over the past three years, she has grown the program year after year and will start The Mainstage Players in 2019, a professional training program for young adults with special needs. Those students will have walk-on roles in NVA's world premiere of THE SERVANT OF TWO MASTERS, which Sam is also co-writing and starring in. Samantha will take the lead on NVA's artistic outreach programs, and says, "NVA has always felt like home to me. I'm thrilled to continue to grow as an artist and educator in this integrative space. My goal is to create more opportunities and programs for neurodiverse performers."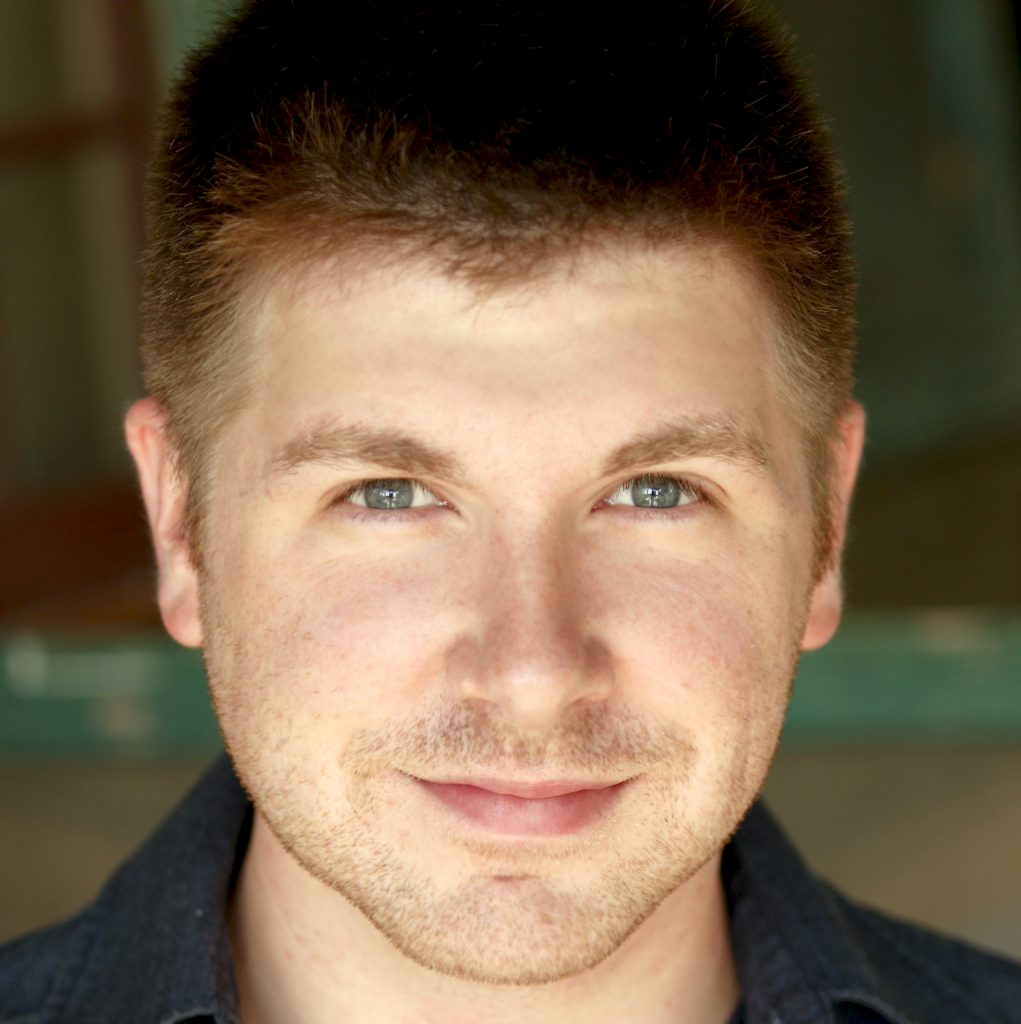 Tony Houck has been working with NVA for three and a half years as an actor, singer, music director, director and musician. He made his NVA debut with a memorable performance in SYLVIA in 2015, which was such a hit that it was remounted the following year with the same cast and creative team. Tony has been the music director for nearly all of NVA's musicals since THE 1940s RADIO HOUR in 2015, including BIG RIVER, OKLAHOMA!, BUDDY – THE BUDDY HOLLY STORY, THE SECRET GARDEN and LEGALLY BLONDE THE MUSICAL. Tony will take the lead on all musicals and music events at NVA, and says "I am looking forward to continuing to make award-winning NVA musicals and developing a concert series. I also hope to bring new musical works to NVA to workshop and develop."
Since AJ Knox began working with NVA in November of 2015, he was tasked with managing the marketing and outreach efforts of the company, which he quickly brought his own creative style and sensibility to. In 2016, Knox assistant directed GOD OF CARNAGE and made his NVA stage debut in the holiday remount of THE 1940s RADIO HOUR. Last season, Knox directed the smash-hit musical, AVENUE Q, which recently received five San Diego Critics Circle nominations and became NVA's most successful show ever (a high-water mark that was surpassed a few short months later with the kick off to season 18, LEGALLY BLONDE). In April, AJ will direct his co-adaptation (with co-writer and fellow Associate Artist Samantha Ginn) of the classic Italian commedia dell'arte piece, THE SERVANT OF TWO MASTERS. AJ will continue managing all of NVA's marketing efforts in addition to acting and directing throughout the season. "I'm very excited to be joining the NVA Artistic Associate program," Knox remarks. "it's a chance for me to bring more of my education, creativity, and experience to the work we do here at NVA, and to collaborate with some of the most talented and inspiring artists in San Diego."
Milena (Sellers) Phillips' first production with NVA was the highly acclaimed HAVING OUR SAY: THE DELANY SISTERS FIRST 100 YEARS, for which she was nominated for a San Diego Theatre Critics Circle award. She also appeared in MEN ON BOATS and directed two plays by Dea Hurston in the Final Draft New Play Festival in January 2019. Milena will guide the evolution of TEATRO PUEBLO NUEVO and lead NVA's efforts in addressing equity, diversity and inclusion. "I am so honored to be accepting the role of Artistic Associate with New Village Arts. I have been on many adventures with NVA over the past two years, and I'm looking forward to being an ambassador of the arts, working together to present the different minds and lives that come together to create meaningful theater for all audiences."
AJ Knox
New Village Arts, Inc.
(O) 760.607.6573 | (C) 617.460.6283
Coming Soon to NVA:
SMOKEY JOE'S CAFE
The Songs of Leiber & Stoller
"Blissful" – WABC-TV
"Wildly Infectious!" – New York Daily News
Words & Music by Jerry Leiber & Mike Stoller
Directed by Tony Houck
Choreography by Michael Mizerany
Feb 2 – Mar 10
Previews Jan 25 – Feb 1
For tickets: www.newvillagearts.org or call 760.433.3245