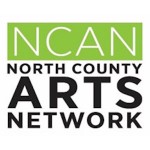 Executive Committee Meeting
Children's Discovery Museum
320 North Broadway, Escondido, CA 92025
Monday, October 3, 2016
2 pm visit the CDM, NCAN meeting starting at 2:30, CCA Museum visit at 3:30, CAC Cultural District Meeting at CCA to follow at 4 pm
Attending:
Jim Gilliam <JGilliam@encinitasca.gov>
Daniel Foster <DanielFosterArt@aol.com>
Naomi Nussbaum <nnartd1@gmail.com>
Patricia Frischer <patricia.frischer@gmail.com>
Amelia Xann <ameliaxann@gmail.com>
Lynnette Tessitore-Lopez <LTessitore-Lopez@chulavistaca.gov>
Marilyn Huerta <mhuerta@csusm.edu>
Drew Cady <cadyarts@gmail.com>
John Gabriel <John.Gabriel@sdopera.org>
Jerri Patchett <fjpatchett@sbcglobal.net>
Jeff McNunlan represented the Children's Discover Museum
Agenda
Enormous thanks to Javier Guerrero, ED, for touring us around the extremely impress SD Children's Discover Museum. Thanks to Wendy Taylor for arranging the tour and the meeting space for the Steering committee of NCAN. Many of us remember this tiny two room museum when it was part of the CCA in Escondio. It is now a thriving facility with an annual $1.5 million budget, which jumped attendance by 100% from 57,000 to 115,000 in 2015 and is on target to draw in 145,000 in 2016. With over 7000 square feet outside and 5000 sq feet plus inside, every square inch is used and is so cleverly designed that almost everything is on rollers and can be re-configured in multiple ways. The serve 0 to 10, from cradle to career. Massive free entries to active duty military, low income and Title 1 students, literacy programs for children and adults, and even 200 free annual family memberships you can check out of local libraries. They are themed to diversity and multinational as well as STEAM science and art collaboration. They even have a mobile museum that travels to outreach. We love that they are inspiring global learning. Music staffer, Jeff McNunlan, was kind enough to join our meeting for the day.
Report on August café meeting. The one on one networking was fantastic. Our quarterly meeting will be geared forward for networking and new members but also continue to have an educational theme depending on the organizers choices. We are asking the Performing Arts Committee to come up with a theme and location for the next quarterly meeting which should be in January or February. Since we all attended the CAC workshop in Cultural Districts and because they intend to launch this program in January of 2017, then maybe a follow up about the California Cultural District project might be appropriate. Other ideas include Social Media, Funding, Cultural Tourism, Strategic planning, Capacity building, Board building.
Jerri Patchett made an exciting presentation of the activities coming up for the "An Arts Day in Fallbrook"An NCAN Quarterly meeting on Saturday, October 22, 2016 starting at 10 am.
RSVP  required for breakfast by Fri. Oct 14: contact@sdncan.org . Jerri, please send any changes to the attached invite. Brigid, please send out this invite to the full membership.
Presentation on Arts and Economic summit Amelia Xann and (absent) Jacquelyn Kilpatrick Please see attached working document and contribute to this document to fully flesh out the goals and opportunities of this important summit. Think about how each committee will aid this summit.
Website priorities and Mapping Status including proposal report: Our proposal to CSUSM was accepted. We will be meeting them every Monday for 10 weeks as that is the length of the project. We are paying $1500 for 750 hours of student and advisor's time to do this revamp and address many of the issues of converting the site from internal to public. Drew Cady attend the steering committee  meeting and gave us this link to the now not published SD Snorkl website site. http://apollo10.artsopolis.com Drew will be meeting with us on Monday Oct 10 when the CSUSM students make a presentation of their ideas for a new website for NCAN including a plan to map the area. This meeting is in the Lilac Room of the Encinitas City Hall.  Contact patricia@sdvisualarts.net to RSVP.
John Gabriel from the SD Opera has offered NCAN discount family tickets for the Cinderella this holiday season. https://www.sdopera.org/cinderella-for-the-family. This info can be passed to your committees and we can add it to the invite for Fallbrook as well.
Funding for NCAN  – Community Enhancement grant for $2500 was received and is being monitored by SD Synergy Arts Network. Joann Johnson is overseeing all expenses. We have applied for over $18,000 for the  Neighborhood Re-investment Project, also a county grant. We will not know about that until later this year. We were told to look at the 15 new areas for grants from the CAC. We might now qualify for some of that money.
Update: District 3 Candidates Forum for the election in collaboration withSDRACC, Kristin Gaspar has refused to appear which is disappointing as the League of Women's Voters was facilitating and Dana Smith from Mira Costa Collage in Cardiff by the Sea donated space.  Dave Roberts was flexible and amenable to this forum.  Naomi Nussbaum is encouraging Voice of San Diego to do an article by Kinsee Morlan which will mention the 6 questions we were to pose to both candidates.

We handed out curator's information sheets and you can see a copy of the attached Looking Glass project: contact Patricia for more information on how to become involved as a curator or venue for this project. We are awaiting a decision from the City of Encintias for this as public art display.
All other committee activities report – All committee chairs, please tell us about your choice of projects, and give us a list of individual committee members. For those committee interesting in the mapping project, we are meeting for the next 10 Mondays at

11:30 am

. Contact patricia@sdvisualarts.net for location.
Strategic planning for NCAN – carried over to next meeting.
Possible Surveys – collaboration info, corporate support, and quarterly meeting preferences – carried over to next meeting.
Here is a link to a report on the Annual San Diego Tourism Authority (SDTA) Workshop  by Patricia Frischer
Here is a link to a report on the Cultural District Public Input Meeting by Patricia Frischer