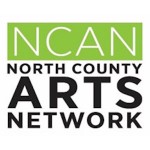 Economic Development Committee Meeting
San Diego North Economic Development Council
950 Boardwalk, Suite 303, San Marcos, CA 92078
MINUTES
Monday, May 2, 2016, 12:00 – 1:30 pm
Attendance: Daniel Foster, Amelia Xann, Jacquelyn Kilpatrick, Sarah Villarreal, Karen Pearson, Margaret Chiaro, Robert Ford Mance, two interns (Jackie and Matt)
Daniel Foster provided an update on NCAN and the upcoming quarterly event on May 11. He clarified that the committee name will be NCAN Economic Development Committee in the future… dropping Funding for the Arts as a co-title. Fundraising for NCAN will be overseen by the NCAN Steering Committee. NCAN Steering Committee will consist of all NCAN committee and projects co-chairs.
Daniel Foster provided a vision for the arts summit, tentatively titled Arts Prosperity Summit in spring, 2017, and planned for at California State University, San Marcos. It was discussed about the target audience for this summit: city leaders/managers, elected officials, corporate/business leaders, chambers of commerce, arts commissions, economic development professionals, tourism industry, philanthropy community, arts funders, arts leaders. Foster overviewed the Community Enhancement Grant to the County of San Diego to support $8,300 in funding for the summit – decision in June/July.
Foster commented that Constance White, past Director of the San Diego Airport Arts Program and now working with the NEA, has offered to advise on our program and refer speakers to NCAN. Amelia has some excellent suggestions on national-level speakers, and we've already garnered interest from Michael McDowell, head of cultural affairs for the County of Los Angeles, to support our efforts. He suggested in January that he may be able to arrange for the head of cultural tourism for San Francisco to attend, too.
Karen Pearson offered case examples of half-day morning summit events that the SDNEDC produces annually in the North County region. She stated that North County leaders strongly prefer breakfast/morning format summit events versus lunch or all day models which historically do not generate good attendance. She suggested that we design for networking, strong Keynote speaker(s), and only one or two panel discussions with NO breaks or break-out sessions. She stated that breaks and break-outs will lose significant attendance from the event.
Sarah Villarreal stated that the university also finds best success with breakfast/morning events for the North County community. She recommended that the summit occur after the academic school year completes in mid-May 2017, so as to not be challenged with logistical and parking problems with students on campus. She will look into available dates for the summit planning.
There was strong agreement within the committee/group to offer top-notch talent/performances during the summit program. Considerations of a PowerPoint/video that surveys and highlights North County's arts community was discouraged and regarded to be less impactful than live performances.
Margaret Chiaro and Robert Ford Mance suggested that an arts faire/festival – style event offering of booths that present the arts organizations of North County would be of great value to the arts community for self-promotion. It was discussed as to whether the booths should be during the summit or a separate add-on element tied to the summit (i.e., Friday morning summit and Saturday NCAN festival w/booths all day). More discussion and research is needed.
Meeting adjourned at 1:30 p.m.
NEXT COMMITTEE MEETING: It was decided that the next NCAN Economic Development Committee meeting will be at CSUSM on May 23 at 11 am. Jacque Kilpatrick will send out details.