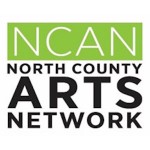 Performing Arts Committee Meeting
New Village Arts Theater
2787 State St., Carlsbad, CA 92008
MINUTES
Friday, April 29, 2016, 11:00 am – 12:30 pm
Attendence: Alex Goodman (NVA), Kristianne Kurner (NVA), Michael Rennie (Poway Onstage), Robert Parker (OCAF), Eliane Weidauer (Theatre Arts West)
Brainstorm and review of NCAN Performing Arts Committee Project Considerations

Mapping of Performing Arts sector and key stakeholders in North County
Networking and collaborative opportunities between performing arts professionals and organizations.
Joint marketing opportunities between performing arts organizations/venues.
Sharing Calendars and Data/Research/Audience Demographic Info
San Diego Film Office Partnership Development

Meeting Goal: Discuss and choose one or several key prioritized projects for committee to develop in 2016 and beyond.
Scheduling next Committee meeting – June 10, 11am @ Poway Center for the Performing Arts.
Next NCAN Quarterly event on Wednesday, May 11, 2016 from 5:00 – 7:30 pm in downtown Oceanside at the Muramid Mural Museum and Sunshine Brooks Theater.