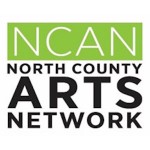 Visual Arts Committee Meeting
Home of Patricia Frischer
2487 Montgomery Avenue, Cardiff by the Sea, CA 92007
MINUTES
Monday, April 18, 2016, 5:30 pm
Confirmed:
Sending regrets:
Minutes
The following are personal updates from each of those present
Patricia Frischer
Remember that

San Diego Art Prize 2015

at

Athenaeum Music & Arts Library

May 7- June 11, 2016

 

with an opening reception on Friday, May 6, 6:30-8:30PM for

Wendy Maruyama

with emerging artist

Peter Scheidt

and

Roy McMakin

with emerging artist

Kevin Inman

.
The emerging artist nominated for the SD Art Prize have been selected to show at

City College Gallery

from opening on Sat. June 18, 6-8pm

 

and running until  Thurs. July 14, 2016.

2016 New Contemporaries

are

Robert Andrade

,

William Feeney

,

Kim Garcia

,

Robert Michael Jones

,

Erin Dace Behling

,

Sasha Koozel Reibstein

,

Aren Skalman

,

Graham Smith

,

Shinpei Takeda

,

Paola Villasenor (PANCA)

,

Nicole Waszak

There will be a new public choice recipient this year chosen by using our

SD View Art Now App

.

Passport to Africa

produced by the Encinitas Friends of the Arts, Friday, April 29th

6:30 to 9 pm at the Encinitas Community Center (1140 Oakcrest Park Drive, off Balour Encinitas). $25 member, $30 public.

Lucia Ferreira Litowtschenko

 

the recipient of the College Student "The Business of Art" as part of the

Mission Federal ArtWalk

April 30th and May 1st from 11 to 6 pm between Ash and Grape Street in San Diego's Little Italy , 92101.

SDVAN

sponsors this and sponsors an interactive art activity incorporates paint and paper in a unique marbling project produced by

Artist & Craftsman Supply

More info:

Sandi Cottrell  

619-955-5285
Julia Gray will be appearing at the Foodie Fest on May 21 at Lumberyard in Encinitas from 11 to 4 pm. One of her sculptures is being auctioned off.  Also she is showing also on May 21 with Encinitas Library opening from 1 to 4. Her work can be seen in Brooks Theater Gallery in Oceanside.
Janine Free is showing at the Intersections Digital Art Show at City College Gallery until Thur April 21. Her work can also be seen at the Luxe Gallery in V Building of City College as part of the photography department. Janine is off to France this week to follow her passion for street photography.
Ryan F Jefferies besides his own gallery Anonymous gives tutorial about video art collecting and video art as public art. His project Change in Motion is now a Non-profit which concentrates on video install component affection change in a particular area. By activating new media installations we can engage a younger audience in contemporary art while inspiring and educating them to want to make a difference.
Brett Haydn Reisdorf is a brand new foster father to 5 months old Reon. He is looking for small computer space office as the new baby is now crowded out his old space. His project Art West of the Transverse Range uses rescued materials to make upcycled object relating to the environment and nature. .
Looking Glass Action itemsRyan: Demonstrated 6 different sample of the film and showed us the new Infocus Light Pro: model #IN1146 projector. He managed to score one of these $800 projectors, slightly used, for $145.

Action

Once we know the location, he can recommend a tripod for wall mounting or a pole for sealing mounting of the projector which entails a brace. We will need a three man crew to install the film, with ladders but the only equipment is a squeegeeJulia:

Action

Once we choose a space we will need to contact the individual city to check regulations. She did ask and we can use the logo of NCAN and SDVAN as producers of the project, but can't mention any sponsors.Brett: Showed us a sample mock up on the Battiata property.

Action

He will give us a summary of the Meetup website and

Action

explore existing meetups for the arts.

Action

His neighbor is Mayor of Solana Beach and he will ask him what he thinks of this project possibly at Battiata. 

Janine: The Looking Glass Project name is not trademarked so we should be able to use it. But the website name is taken. We will have to be inventive and use a website name like ncanlg.com. Janine did a very helpful set of photos of possible locations along 101 from Solana Beach through Leucadia. The one we liked best so far is the building where the French Corner Café is located at 1200 North Coast Hwy.101 Encinitas CA 92024. Action Janine knows the owner and will feel her out for interest in the project. This can be used as a test presentation to see what questions might come up. Action Janine will also look along the 5, 78 and 15 highways for a good site which might have a higher density of viewers.

Patricia: We have an excellent chance of getting a $5000 grant. Action Once we have the check we can start looking for deals on projectors.  Action We need to finalize a budget adding in the expense of the film, tripod or rod installation cost and electrical wiring. We will need to arrange for the installation crew. Action  Done The incorporated cities in North County. coastal cities are Oceanside, Carlsbad, Vista, Encinitas (Cardiff, Leucadia Olivenhain), Del Mar, Solana Beach, and inland cities are Rancho Santa Fe, Escondido, Fallbrook, San Marcos, Poway, Valley Center, Ramona, Rancho Bernardo, Rancho Penasquitos Brigid Action: Should these cities be listed on the NCAN website in the about section with a note that there are also a host of unincorporated cities? Action Done

ALL: Action We need to start looking at the selection process of artist and the 12 possible themes for show. Please send suggestions. Each theme but with different artists will be at all venues at the same time to lessen confusion and aid PR generations.
We have started to compile Criteria for choosing artists:

Work must shows well in this medium and be a good use of the medium.
It should be digestible and not controversial.
Color and/or contrast will be important,
Work especially made for the site will be encouraged.
Submission will be by usb drive or digital files of gifs and standard movie files with the ability to loop.
Static works should be in slide show loops with transitions or more than 4 seconds.
The images should not flash and should not radiate ultra bright light which might be in competition with traffic signals.
Dimension have to be determined, but suggested is 300 dpi images. Space on the final view will be allowed for artist names and logos of NCAN and SDVAN
At least one artist from North County must be involved in the collaboration for the submission.

Action We need an artist liaison to be involved in the collaboration for the submissions.

Mapping and Meet ups: Brett: Showed us a sample mock up on the Battiata property (attached). He has now sent me a summary of the Meetup website as follows: "Meetup is the world's largest network of local groups. Meetup makes it easy for anyone to organize a local group or find one of the thousands already meeting up face-to-face. More than 9,000 groups get together in local communities each day, each one with the goal of improving themselves or their communities. Meetup's mission is to revitalize local community and help people around the world self-organize. Meetup believes that people can change their personal world, or the whole world, by organizing themselves into groups that are powerful enough to make a difference. I easily downloaded the app for free on my phone, created a profile with whatever name I wanted displayed and whatever picture (or no picture) for my profile image. Then I was prompted with questions regarding my interests. Of course Arts and Culture was an option and once selected the search becomes more refined with even more specific interests in the arts. I suggest that people in San Diego will be guided to the North Country Arts Network meetup group based on their location. I feel that posting our mission statement and having our meetings with a date and description would catch the interest of many, many more art community members here locally. "

Action

explore existing meetups for the arts.


Brigid

:

Action

, can you set up a meetup.com group for NCAN as part of our social networking and add a link to it on the website?
Daniel

 

Action

will be sharing info from steering committee on Mapping including report from Danielle Giudici-Wallis of arts council San Bernardino County with an online system for mapping.

Action

Once we have this Patricia will distribute it.

 

We may also work with

 

CSU San Marcos marketing department that does targeted projects like this during their Sept. academic year.
Remember:


Action

Arts Education in San Diego

 

Wedn. May 11, 5 to 6 pm networking reception at the Muramid Museum and Art Center at 212-F Artist Alley, Oceanside 6 pm, then

 

program at the Brooks Theater at 217 N Coast Hwy, Oceanside RSVP for this free event:

 

Daniel Foster


See full minutes of the last steering committee meeting at

http://sdncan.org/2016/04/18/executive-committee-meeting/

 



Action All: Announcing voting app for SD Art Prize and how we might incorporate this, Please check out the test site on your cell phone and give me any feedback you can. Go to

 

http://sdvisualarts.net/app/indexvote.html

. This was demonstrated at the meeting.
Defining the New Art Patron Seminar/Conference – scheduled for 2017…

Action

 

done

 

see notes attached.

All other suggestions of project will be considered. We encourage everyone to email in put on this document and we welcome suggestions.