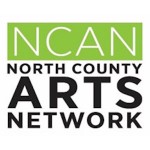 Visual Arts Committee Meeting
Home of Patricia Frischer
2487 Montgomery Avenue, Cardiff by the Sea, CA 92007
MINUTES
Friday, February 19, 2016, 10:00 am
Confirmed:
Absent
Minutes:
First I want to say was a fun group this was to be with and how happy I am to have the collaboration with such exciting, intelligent and creative colleagues. Here is a bit of information about each one. All the participants below have declared that they like collaborations so we are off to a very good start.
Patricia Frischer -SDVAN coordinator, chair of NCAN Visual Arts Committee
Janine Free – lives in Leucadia, from France, street art photographer and documenter with humor, worked at Qualcomm so corporate knowledgable.
Irene Abraham  – works with many small art group, skilled in submitting proposals, likes working in groups and curating, background in biology, art is abstract but with a system (scientific) meditation on confluence between science and art.
Gabriele Bitter –  Doesn't mind getting her hands dirty, like team work, lives in Fallbrook, teaches at the Fallbrook art center. Working on a contemporary women series with collage and acrylic.
Ryan F Jefferies –  Part of Anonymous Galleries in New York, Mexico and soon to be LA. Also connected to the Artist Pension Trust in London with regional branches worldwide. Introducing us to the rear projection technology, On the board SDAI. Has an extensive private Video Art Collection
Julia Gray – Organized Fine Art Fairs in Rancho Santa Fe, as well as a project in the Botanical garden where she was able to bring in schools tours, does not want to be a team leader but will take on a component. Is a painter but has turned to ceramic sculpture, photographs plastic trash, doing a series of deconstructed figures about memories. 
Brett Haydn Reisdorf – Lives in Solana Beach, likes working in teams, wife is realtor, tedious task are OK. Born in South Africa, has an interest in environmental art connected to love of outside. Constructed a series of memorial benches and sculptures, good with Photoshop, PowerPoint and presentations.
Call to action:
Julia: contacting Cal Trans to check legality of projection project
Brett: Looking into Meetup and Linkedin for the mapping project, will work on a presentation for the summit for projection project
Janine: looking for idea projection window detail specs, researching the name The Looking Glass Project, photo documentation of the project
Patricia: write up for Looking Glass project with details for corporation involvement, sending specs of equipment to everyone, writing up minutes
Gabriele: starting our SOP documents
Ryan: to send sample of film and info about tripod mounting equipment.
All:
Looking for projection window on major corridors

Utilize the new mapping strategies below to find new visual art resources not yet listed on SDVAN (see attached list which has been passed to NCAN with full details) Encourage those to list on SDVAN and I will continue to pass new names of North County resources to NCAN

Look at the attached document on categories (tags) for resources including artists and add to that list if you can.

Send in questions for Julia to ask to Call Trans about legality and safety issues
Agenda
Update from the steering committee: working on grants for administration, the website and for the summit. Set meeting topic for Art and Innovation in Education for April 21 meeting to be held in Vista. Watch for more details. The July meeting will be a large networking event using the world café model with info on social networking held at Museum of Making Music in Carlsbad.

Discussion of Mapping strategies for the visual arts.

We request that other committees share their strategies, please.

– ideas generated:
a. Google zip code and arts
b. use Linked-in
c. use social networking for a call out for new resources
d. walking the streets combining exercise with exploration
e. Meetup.com to find resource or to find people to walk the street

Discussion of the role of the visual arts in the Arts and Economic Summit in 2017. We decided that this might be the projection project as it has a strong corporate component. We could make a presentation on this project with PowerPoint. We are also open to what the summit committee suggests and can supply documenters for the summit.

Discussion of the Rear Projection Project see below

Misc. new business and exchange of further ideas from our first meeting.
a. We decided that the Eat Your Art Out

 

project was too much work for one day and could not be done until the site was fully loaded with resources. An individual city could try to this as a pilot perhaps. – Matching one organization to one restaurant city wide on one day
b. For open studios we might like to collaborate with Patric Stillman from Studio Door for a weekend open studios event for North County. We have a list of those artist willing to open their studios on SDVAN that we could share. These names are not divided by location.
C. Diana Carey submitted an idea to choose a work of art and have it posted in a major publication and as a contest have people try to track down when the work is and by who. I suggested we pass this idea on to Kinsee Morlan at Voice of SD and/or Seth Combs at City Beat.

Defining the New Art Patron Seminar/Conference – scheduled for 2017…carried over until next meeting.
Notes on Rear Projection Project – working title is now The Looking Glass Project.
Now you can transform any window or glass partition into a digital display screen simply by applying Rear Projection Film and installing a Digital Projector. We are proposing collaborations with corporations along the north county transportation corridors where a window is turned into an art displays. This is public art for corporations with low cost and enormous variety. It is not invasive physically, easy to install and infinitely programmable.
We are proposing a series of Art Presentations starting with a pilot project and expanding to a maximum of 5 locations. The presentation will change every month and be located in corporation with large windows that can be seen along the freeways and/or sprinter line of North County.
Draft Pilot Project considerations:
Legality of using moving i.e. Video images viewable from the roadway: Cal Trans will be contacted as a starting place, We can all contribute to questions to ask them.

Pin pointing corporation that would be open to hosting the back projection California Bank and Trust at Merge, Battiata in Solana Beach? Ryan suggested that we go to project manager of the company that owns the building first Then approach the company who occupies the space with the window that might be use. We need a document developed to make this approach

We decided that the method used for the call for artists at the beginning should be aimed at art professionals in the community to make suggestions instead of an open call. The corporation involved could be asked if they want to have input on this selection. We might encourage them to dedicate this project to a client or special employer to add a recognition component to the project. We are hoping to have a category for each month and all five venues would have that same category. For example, one month could be student work, one could be environmental, one animations, etc. That way each month a press release could go out for all five locations.

   

Criteria for choosing artists:

 

Work must shows well in this medium and be a good use of the medium. It should be digestible and not controversial. Color and/or contrast will be important, Work especially made for the site will be encouraged.

 

Submission will be by usb drive or digital files of gifs and standard movie files with the ability to loop. Static works should be in slide show loops with inventive non-traditional

 

transitions. Space should be allowed for logos of supporter and website links.

 

One person from North County must be involved in the collaboration for the submission.
Each project with a corporation should last one year with a possibility of continuation.

 

No charge to the corporation will be made and equipment will be supplied.

 

Usb delivered presentation will change monthly.
A thin self-adhesive film is applied to the window area were the work will be displayed and a small pico projector (

http://www.vivitek.eu/Category/Pocket-Personal-Projectors/129/Q7-Plus-

) will be mounted in the ceiling area behind the window projecting forward. This application is costs effective way to display video work in a non-standard format while also preventing damage to AV equipment.

http://multimedia.3m.com/mws/media/531798O/rear-projection-displays.pdf

(more on the application and product)

   

Budget for project: To begin one unit at each of five venue. Computer $400 – $500 =

 

$2000-$2500 rear projection film $10 square foot, mounting with mini tripod legs attach to wall and then you can adjust. Cost TBD. Timers Cost TBD. Honorarium fee to artist $100 x 60 = $6000 so we might have to cancel this idea as so many artist are might be involved. We will ask for this as a donation to a public art project. This would take it from a $5000 project to a $10,000 which might not be possible.
Press and PR for project, social media will be coordinated between SDVAN and NCAN including websites inclusion. Ideas for a name, The Looking Glass Project, Windows, Eyes, Art Reflections.

   

Documentation of project – Janine Freer

Standard Operating procedure for duplication of pilot including: specs for all equipment,

 

press releases and social media statements, call for submissions to art professionals, contracts with artists, Contracts and

 

Instructions for corporations on use and care (maintenance and repair including Power outage to reset) PowerPoint presentation about project including documentation.
Respectively submitted by Patricia Frischer