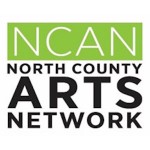 Arts Marketing/Audience Development Committee Meeting
Artbeat on Main Street
330 Main Street, Vista, CA 92084
MINUTES
Friday, December 4, 2015, 1:00–2:30 pm
Host: Margaret Chiaro
Committee Members/RSVPs:
Margaret Chiaro

Chris Cochran

Daniel Foster

Gailee Walker Wells

Michael Rennie

Naimeh Tanha

Alex Ingram

Elizabeth Pace

Carolyn Grant

Lori Escalera

Rich Stergulz

Kait Matthews

Brigid Parsons

Jeannie Ortiz

Lin Holzinger

Robert Parker

Cherrie LaPorte

Alex Karvounis

Chuck MacPherson, absent

Anne Hall, absent

Patricia Frischer, absent
Meeting Notes:
Chris Cochran with Stone Brewery discussed the significance and growth of the craft brew industry in North County San Diego and the importance of the arts.

The was significant discussion and priority throughout the meeting to address the arts community's (and NCAN's) needs for a centralized shared marketing website in addition to a social media/networking capability.

 

A task force group was formed to move forward:

 

Rich Stergulz, Kait Matthews, Brigid Parsons, Michael Rennie, and Margaret Chiaro.
Kait Matthews purchased the domain name:

 

www.northcountyartsnetwork.org

in anticipation of efforts to develop a website (

www.ncan.org

is not available).

 

Thank you, Kait.

Discussions about NCAN and the need for and options on organization formation and funding.

The need for a 3-year strategic plan for the formation/development of NCAN is needed — to guide the effort/expectations and to pursue funding opportunities.

 

Several volunteered to assist in the strategic planning efforts of NCAN, as needed:

 

Carolyn Grant, Margaret Chiaro, Lori Escalera, Brigid Parsons, and Gailee Walker Wells.
Discussions about the need for co-chairs of the Marketing/Audience Dev. Comm.,

 

Rich Stergulz and Lin Holzinger volunteered to co-chair the committee — with additional offer of support from Kait Matthews (tbd).

Naimeh Tanha, Gailee Walker Wells, and Lori Escalera offered to support funding efforts for NCAN.

Gailee Walker Wells, Margaret Chiaro, and Brigid Parsons offered to support some of the administrative needs/efforts for NCAN that Daniel Foster currently handles.