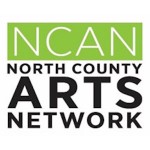 Arts Funding/Economic Development Committee Meeting
San Diego North Economic Development Council
950 Boardwalk, Suite 303, San Marcos, CA, 92078
MINUTES
Thursday, Dec. 3, 2015, 10:30 am–12:00 pm
Host: Carl Morgan
Committee Members/RSVPs:
Carl Morgan

Daniel Foster

Amelia Xann

Robert Ford Mance

Jennifer Pena

Pam Smith

Elizabeth Castillo

Lynnette Tessitore-Lopez

Jerry Padgett, absent

Margaret Chiaro

Gailee Walker Wells

Jim Gilliam

Naomi Nussbaum

Elizabeth Pace

Brigid Parsons

Robert Parker, absent

Ted Snoddy, absent

Anne Hall, absent

Jacque Kilpatrick, absent

Sarah Villarreal, absent

Patricia Frischer
Meeting Notes:
A strong discussion about the importance of the Arts Prosperity Summit in partnership with SDNEDC.

 

Potential venue partners are CSUSM, California Center for the Arts, Escondido.
The Arts Summit should be on one ½ or full day aimed at the arts, civic and business communities in Spring 2017.

 

Other key constituents are the education and health sectors.

Although the Arts Summit needs to serve all committees of NCAN, there was the feeling that the Arts Funding/Econ. Dev. Comm. Is best positioned to develop this event/project.

Promote and develop "cultural districts" in North County.

Arts organizations need technical assistance on fundraising and opportunities

Access to a grants database that is widely distributed to NCAN organizations.

Assist arts organizations on fundraising capacity building (i.e. effective fundraising techniques, Board fundraising engagement, legacy society development, etc.).

Discussions about committee co-chairs and Robert Ford Mance, Jennifer Pena, and Elizabeth Castillo volunteered to provide their leadership, with additional support of Amelia Xann and Naomi Nussbaum.

NCAN could produce Funder Forums (panels of arts funders).

Research and share important demographic and North County arts impact statistics to strengthen funding requests of individual and collaborative proposals.

Be a resource and advocate for cities to develop sustainable arts funding methodologies.

Pursue cultural tourism partnerships

Pursue partnerships with targeted North County businesses

Restaurants

Hotels

Craft Brew companies (over 100 in North County).