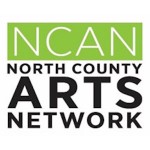 Visual Arts Programming Committee Meeting
San Diego Visual Arts Network
Home of Patricia Frischer
2487 Montgomery Avenue, Cardiff-By-The-Sea, 92007
MINUTES
Tuesday, December 1, 2015, 10:30 am–12:00 pm
Committee Members/RSVPs:
In Attendance:
Patricia Frischer

patricia@sdvisualarts.net

SDVAN, SDAI board member, SD Art Prize sponsor, artist
Daniel Foster

DanielFosterArt@aol.com

x-OMA, pursuing community building effort, head of NCAN, artist and father
Naomi Nussbaum

nnartd1@gmail.com

Synergy Arts Foundation, helping artists in need, public art consultant
Irene Abraham

irene.abraham@gmail.com

member of FIG, showed at SD Art Fair, show at Encinitas Library, biologist
Lori Escalera

loriescalera@gmail.com

chalk artist, Track conference article on patriarchal system, difference between men and women
Cherrie LaPorte

cherrielaporte@gmail.com

Mosaic and glass artist
Julia C R Gray 

jgrayartist@cox.net

changing from painting to sculpture
Moya Devine

devine.moya@gmail.com

visual artist, member of FIG, educator, showed at SD Art Fair
Nadine Baurin

nadine.baurin@gmail.com

painter and gallery owner in Leucadia and mom
Lynn Holzinger

lin@arttrailssandiego.com

 

Art Trails San Diego, x- hotel event managing, marketing/communication
Diana Carey

dianacareyart@gmail.com

 

Brooks Gallery Oceanside director, Expressive arts teacher, artist
Absent:
Minutes
Daniel Foster gave a brief overview of NCAN including how we had met for a year which was a vital community building aspect of the project. We are now in the stage of moving forward with committees in six areas and working toward establishing a more formal steering committee/advisory which will work toward non-profit status with a board. Funding needs to be solidified for a full time admin role.

Guided Fantasy focused on prioritized projects (collaboration, pr/website, registry, audience building, artist clusters.) The projects need to include limitation on volunteer hours, advocacy message, leveraged possibilities, education outreach, mentoring, funding, audience development and participation, pr attractiveness. These ideas will be presented to the other NCAN committees. 

Guided Fantasy results:

I have divided the conversations after the guided fantasy into two categories: aspects of the projects and project ideas. Full notes are below and give credit to participants.

Aspects of project

One night event creating a sense of urgency to attend
Spectacular – not average
Food related
Mentoring aspect
Communal spaces that are multi-purpose and fluid
Balance of entertainment and popular versus solitariness of art
Seminar/conference

Project Ideas

Billboard preferably electronic and able to change images often
Open studios
Art Exhibition that rotate in business spaces
Artist of the Month program
Art along the freeway and/or sprinter line
Uber for art – instant on demand
Arts Summit to business community demonstrating the value of the arts
Eat Your Art Out – Matching one organization to one restaurant county wide on one day, this could include open studios, galleries, museums, theater, any cultural gathering
Defining the new Art Patron Seminar/Conference

Please send in your suggestions for other projects that you are PASSIONATE about and would volunteer for and/or choose one from the list above.

Patricia's extra suggestion: Work with gyms throughout NC to put up art and have art slide shows displayed on the treadmill display. This could create an active new audience. Sponsor a triathlon, where a competitor has to paint a picture, run a mile, create a poem.


Summary dialogues

Diana – pulsating lights in Chicago airport, golden urn in glass case, upscale appliance outlets, we need to be spectacular – one night only event, sense or urgency
Julia – sculptures that you could go into, food smells,
Nadine – blue butterflies, bright yellow, preferred butterflies, Billboard with art
Moya – workroom all alone, wanting company, mentoring program, garden aspect with multiple use and multiple sensory experience. Open studios
Irene –

 

green, grass, open spaces, museum space, entertainment and popular vs solitariness of art, art needs quiet space. Open studios project
Lin – quiet space with art and glowing, music and festive, art and garden tour or some sort of county wide event, food as art festival
Naomi – collaboration with NC Economic Development councils, bring art into the businesses, inclusive and rotating throughout the community
Daniel – Employee benefit programs, joint admission programs, Cal Trans widening of 5, art along the freeway, Collaboration between existing art organizations, artist of the month program, Art Walk,
Lori – north county corridor sprinter line, bring it along the access routes, wants to learn and participate and have a high caliber, mentorship, research. Seminar and conference.
Cherrie –

 

go to the people, master plan, bring it to the corporate and seniors, fluid space (Uber Art) Art Task Rabbit
Patricia – Arts Summit to business community, Eat Your Art Out – One organization/one restaurant, Defining the new Art Patron Seminar


Mapping, recruitment, and engagement of other NCAN VAP members.


Hootsuite.com – free multiple listings on social media

Scheduling next Committee meeting (date, time, and location TBD in January)

NCAN Quarterly event on Thursday, January 21, 2016, 5:00 – 7:30 pm at Poway Center for the Performing Arts.