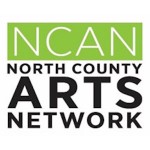 Arts Education Committee Meeting
California Center for the Arts, Escondido
Studio One Theater
340 N. Escondido Blvd. Escondido, CA 92025
MINUTES
Tuesday, December 1, 2015, 1–2:30 pm
Host: Leah Goodwin
Committee Members/RSVPs:
Leah Goodwin, Host/Co-Chair

Daniel Foster

Pablo Samonta

Stella Karl

Karen Jobe

Dana Stanford

Matthew Armstrong, absent

Jessica Baron

Gailee Walker Wells

Elizabeth Pace

Kirsten Vega

Alexsandra Babic

Robert Parker

Tara Graviss

Anne Hall, absent

Kay Wagner MacMurray

Spramani Elaun

Brigid Parsons

Cecelia Kouma, absent

Jim Kapsalis

Merryl Goldberg, absent
Meeting Notes (by Leah Goodwin):
Members of the group shared their work and their affiliations:

Part of the goal is to educate the public about arts education

Create a comprehensive website and/or source/directory of youth arts programs/summer camps for North County population

Ideas include: Curate a library show, community outreach, groups can pathways to students, college events are poorly attended foster new relationships create possibilities for student interns in the arts.

Support stronger community engagement with the universities/colleges in North County

Develop more arts professional development programs and opportunities

Create more youth exhibitions in community via community centers, libraries, corp. lobbies, businesses, etc.

More students' get access to education the range of options

Identify best practices in K-12 arts education in San Diego (Chula Vista)

Build access and awareness bring the arts to the streets.

Oceanside Art Walk First Friday could expand across the 78 as a North county arts day.

Next  steps; NCAN find an umbrella 501C3 or become it's a 501C3.

Irvine Foundation and CAC may fund NCAN.

NCAN can become a membership organization.

Create a website that is a place to share events information, jobs, festivals and all of the visual and performing arts in organizations.