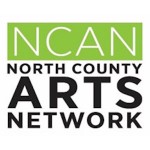 Arts Education Committee Meeting
California Center for the Arts, Escondido
Studio One Theater
340 N. Escondido Blvd. Escondido, CA 92025
AGENDA
Tuesday, December 1, 2015, 1–2:30 pm
Host: Leah Goodwin
RSVP: danielfosterart@aol.com
Brief overview of NCAN and the Role of Arts Education Committee (NCAN Vision/Mission/Areas of Priority)

Review of Arts Education Committee Considerations/Priorities


College/University Community Engagement Development
Strengthen K-12 Arts Education Program Development
Arts Professional Development via Education


Meeting Goal: Discuss and choose several key prioritized projects for committee/NCAN to develop in 2016 and beyond.


Consideration of committee leadership/volunteer capacity & commitments, committee minutes/reporting, advocacy message, collaborative & leveraged approaches, education outreach component(s),

 

mentoring/intern support, funding opportunities/budget requirements, audience development, media relations/marketing, coordination with other NCAN and SD arts committees/groups.


Mapping, recruitment, and engagement of NCAN/Committee members.
Research/Identification and distribution of Key Data/Research/Best Practices/Case Statements.


Scheduling next Committee meeting (time, date and location).
Next NCAN Quarterly event on Thursday, January 21, 2016, 5:00 – 7:30 pm at Poway Center for the Performing Arts